Eye-catching, User-friendly, and Responsive
Web Store Designs
GIR enables you to run your E-commerce business effectively by providing NetSuite SuiteCommerce Website Design and Development services. As companies and consumers pivot to a digital environment, having a partner with the experience and expertise needed to implement a custom solution that aligns with your needs and goals is imperative. At GIR, we empower organizations with vital website and web store development with responsive designs to meet today's customer demands.
The implementation of NetSuite products helps you automate business operations while integrating front-end and back-end business operations processes. By leveraging GIR's innovation and capabilities to design your website or web store, managing inventory, services, shipping, returns, and on-time delivery will be easy and efficient so you can focus on growth.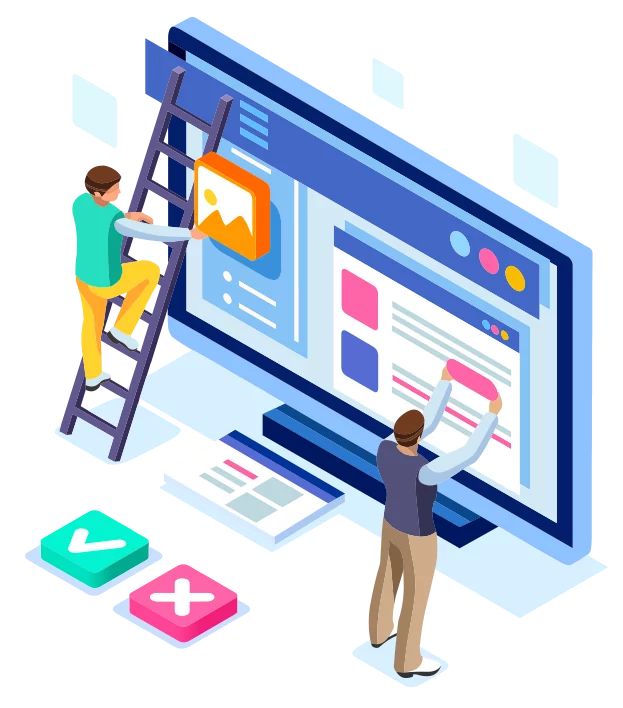 WHY CHOOSE GIR TO
DESIGN AND DEVELOP YOUR NETSUITE WEBSITE?
1
NetSuite eCommerce Web Design and websites are fully integrated with NetSuite, enabling you to provide full inventory visibility to your customers and team.
2
As an experienced NetSuite eCommerce Expert Agency, GIR has in-depth knowledge of designing and developing customized responsive websites with limitless layout choices.
3
We use SuiteCommerce and SuiteCommerce Advanced to build websites to ensure your customers have a memorable shopping experience from any device, greatly increasing their brand loyalty.
4
We enable you to create a seamless brand experience across channels and devices, to increase conversion rates and sales.
How does GIR
work?
As a NetSuite SuiteCommerce Website Design Agency, GIR creates bold and user-friendly E-commerce sites built to provide an engaging shopping experience. Bolstered with years of experience and expertise, GIR helps our clients stand out from the crowd while improving their industry reputation.
Our NetSuite development and design process starts with a questionnaire so we can better understand your business objectives and goals. Each answer is thoroughly analyzed to help our team meet your expectations. GIR's web designers and developers have delivered hundreds of projects to clients from across the globe. Our goal is to provide 100% satisfaction by enhancing your web presence with a professional and custom SuiteCommerce web store.
Benefits of a NetSuite Development and Design Solution with GIR
01
Responsive NetSuite SuiteCommerce Website Design and Development
GIR experts ensure a seamless user experience by customizing a responsive web store and website to meet your unique business requirements.
02
Straightforward Implementation Process
Our painless process steered by our NetSuite SuiteCommerce experts combines industry best practices with innovation and creativity to maximize ROI. From B2B and B2C, or a combination of both, we help reduce the time to go live.
03
Gain omnichannel experience
GIR designed e-commerce sites enable your customers to shop and pay through a user-friendly all-in-one platform that delivers a pleasant and hassle-free shopping experience.
04
Make a Lasting First Impression
Our innovative and compelling designs make a lasting impression on site visitors, encouraging them to purchase repeatedly. High-level customizations help fulfill the back-end ERP's unique needs and let you deliver what visitors are looking for on your e-commerce site.