Accelerate Growth &
Drive Innovation
At GIR, we have extensive experience in implementing and maintaining NetSuite, enabling you to scale your business as it grows by streamlining mission-critical business processes. This profound experience allows you to focus on what you do best and concentrate on new market opportunities faster. From accounting, financial projections, and supply chain management to billing and beyond, NetSuite ERP provides companies with the tools they need to accelerate growth and drive innovation.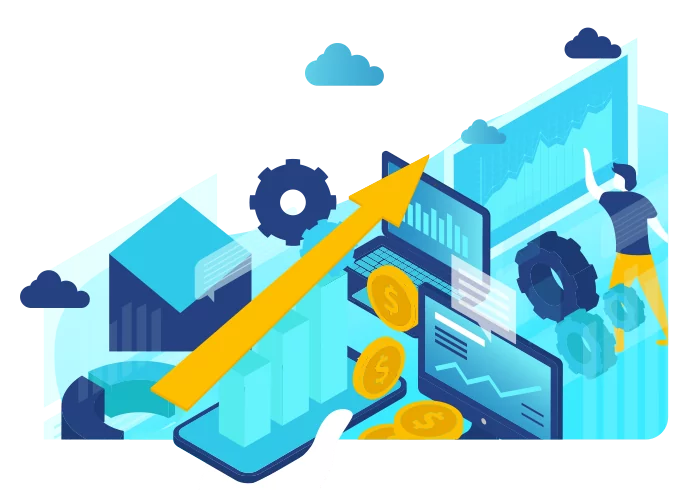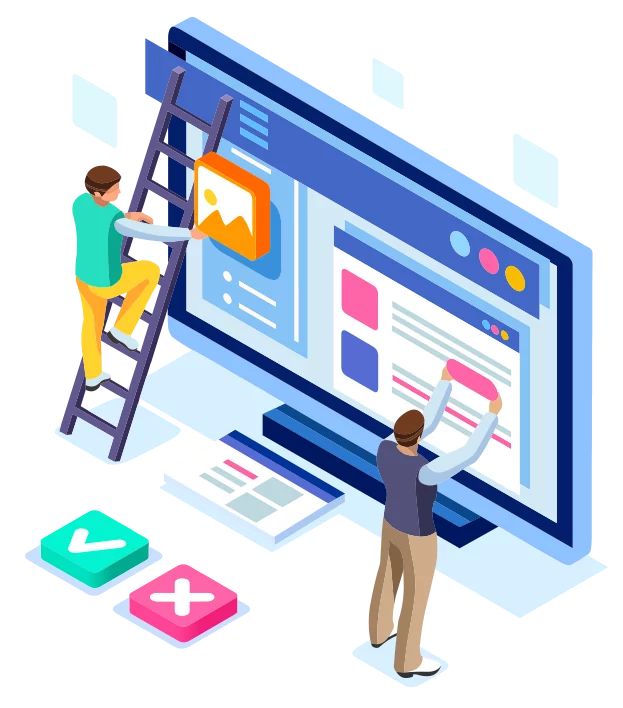 WHY PARTNER WITH

GIR?
1
We keep customers' needs at the forefront
2
We have hands-on NetSuite Implementation Expertise
.
3
We have a detailed understanding of how e-commerce businesses work
4
We have extensive experience in connecting other tools/applications with NetSuite
5
We pride ourselves in promptness of resolutions of customer questions and queries
THE GIR EXPERIENCE PROVIDES
Certainty in terms of Getting it Right
Implementation of a customized ERP to efficiently support your business
A data-connected approach with your existing systems, so you would never feel that your other systems are not properly integrated with ERP data
A fast and robust ERP platform that can be scaled easily as your business grows
Our NetSuite Automated Services
01
Dynamic Inventory Splits
It is recommended to use NetSuite multi-location advance inventory management to manage inventory for your B2B, B2C and marketplace orders. If you have supply chain constraints, let's talk another alternative GIR can help.
Key Benefits:
Helps you to use warehouse space effectively without creating physical designated locations
Easy to reconcile inventory
NetSuite automated script will automatically split inventory
02
Integrated Channels
Grow your channel business efficiently by integrating NetSuite ERP with various connectors such as Celigo, FarApp (NetSuite Connector)
Key Benefits:
Exchange information (Order info/ Inventory Data feeds) between channels and NetSuite ERP with easy mapping between two systems.
Use Amazon SP-API (newer version of using amazon API's. This is similar to MWS-API, however MWS-API is being deprecated by Amazon) module which is a build in customization to request amazon for shipping label right from NetSuite fulfillment.
03
Dropship/Dropship Special Order
GIR can seamlessly integrate your NetSuite account and dropship supplier enterprise with EDI.
Key Benefits:
Use of EDI standard documents for all In bound or out bound dropship orders
Reduce labor and helps to achieve more productivity
Effective Dropship business model saves resources, time and real estate
04
SourceDay Procurement Automation
SourceDay connects your NetSuite ERP with buyers and suppliers to transform your supply chain
Key Benefits
Built for NetSuite
First Time-to-Value: Supplier adoption program
Supplier Visibility for Improved Planning: Helps prevent stockout and shortages / Reduces excess safety stock
Automation for Reduced Costs: Reduces late fees / Lowers freight charges / Reduces labor
05
Auto Picking Receipts for In-Store
Provide ability for organization which has a store front and need a simple way to print picking ticket automatically at destruction center so user can pick the order immediately after order was created which would reduce time difference between order being sent to floor and getting picked.
Key Benefits:
Simple customization to handle auto print mechanism for orders created at store front
Utilizing NetSuite native API to track desktop's internet protocol information and ensure request is being sent to warehouse cloud printer if internet protocol address matched with organization.
06
Dynamic Sale Price Import
Updating prices can be a manual and tedious process for businesses. GIR has built a more dynamic and robust way to update item prices that can check the accuracy of item price before automatically updating the price of an item based on a schedule.
Key Benefits:
Update multiple item prices at once
Verify price change of an item before updating to avoid price errors
Automatically update prices on a schedule
07
Payment Gateway Integration
CyberSource payment gateway for NetSuite enables your business to authorize and capture payment for your website orders following PCI compliance
Key Benefits
Helps your business to recognize failed transactions
Easy to follow product specific compliance
Reduce risk of legal challenges
Helps you to reconcile credit card transactions
08
NetSuite Tax Module Setup
GIR defined business processes helps you to maintain consistent performance
Key Benefits:
24 x 7 monitoring and proactive health monitoring of website and account
Protect website against bot attack
Many more opportunities to support business operations
09
NetSuite Account Maintenance
GIR defined business processes helps you to maintain consistent performance
Key Benefits:
24 x 7 monitoring and proactive health monitoring of website and account
Protect website against bot attack
Many more opportunities to support business operations
10
NetSuite Forms
NetSuite Provide effective, yet simple out-of-the-box feature of creating forms. The power of NetSuite forms could be used to its full potential by integrating to any online websites or use the links internally where customers/users can submit NetSuite forms and case/custom record can easily be created into NetSuite automatically.
Online Case Forms – Interactive forms that will help users to submit case from any webstore or just using an external link Netsuite provides for the form
Online Customer Forms – Utilized by online customers for lead generation, highly effective for CRM lead tracking and automation of lead life cycle
Custom Record Forms – Most underutilized out of the box feature, Simple way to build custom online forms/surveys etc. and automatically submit info to NetSuite via forms using external URL NetSuite provides
11
NetSuite Workflows AKA Suite Flow
Workflows in NetSuite are point and click customization where user can easily automate process and customize NetSuite to tailor business needs without having deeper knowledge on coding. NetSuite Workflows has come a long way with NetSuite changes made every release.
Key Benefits:
Expand efficiency of organization by automating workflow-driven tasks from straightforward data validations for user inputs, email alerts to complex, approval processes on the records.
Increase transparency and responsibility on the business process with simple actions on workflow by validations on field and setting field using logic with automation.
Effortlessly create and adapt workflows based on your exclusive business needs.
12
GDPR and CCPA Business Process
GIR can help you to scope and implement standard procedures.
Key Benefits:
Define and implement the process
Easy 3 steps process to remove customer's information
Protect and Save your business
13
NetSuite Supply Planning Solutions
The latest e-commerce enhancements bring expanded themes, performance optimization, and powerful analytics capabilities.
Supply chain innovations include:
Planning repository and workbench
New supply allocation
Risk prediction features
Other enhancements:
E-commerce
Autonomous Supply Chain
Warehouse Management
Financial and Operational Excellence