THE IMPORTANCE OF NETSUITE SHIPPING SOFTWARE

FOR THE MARITIME INDUSTRY
The world's economy wouldn't be the same without the continual flow of goods from one place to another. E-commerce is booming, as customers increasingly prefer the convenience of buying goods online, making the restocking and replenishment of inventory more complicated than ever. Having a robust ERP system is critical for the future of the maritime shipping industry.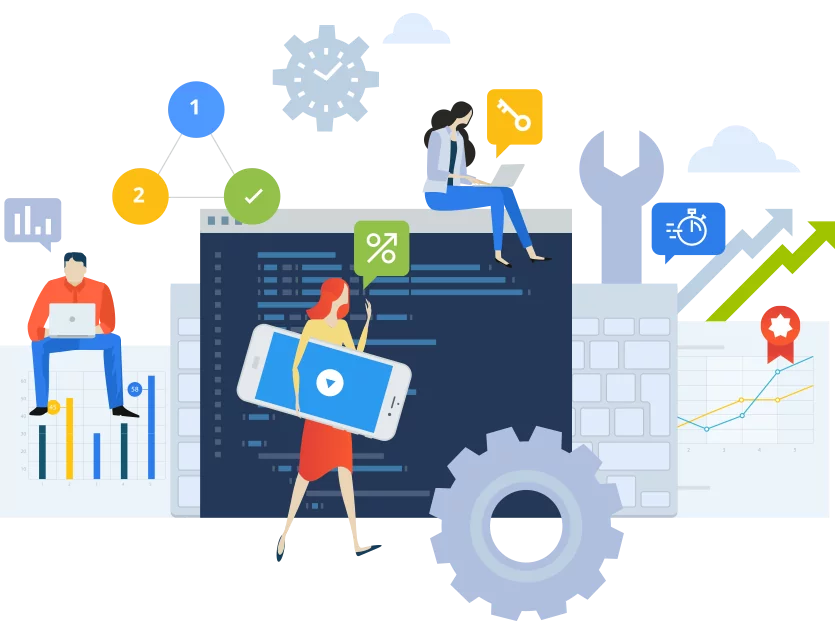 NetSuite Shipping Software

Advantages
1
With the help of this software, shipping processes are integrated, streamlined, and managed easily from a single dashboard, enabling the maritime industry to become more effective and efficient.
2
NetSuite
provides data consistency across the shipping process, integrating it under one platform. By connecting multiple departments through an ERP, the chances of mistakes and "fake" shipments are considerably reduced
3
NetSuites shipping software makes tracking costs and profits easier, leading to informed decision making
4
Maritime ERP systems enhance the performance of the shipping industry by fostering timely communication with automation
5
NetSuite Shipping Software solves the daunting and challenging tasks of documentation. With a superior ERP system at your disposal, documentation and approval are easier than ever
HOW CAN GIR HELP
YOUR BUSINESS SAIL SMOOTHLY?
At GIR, we can provide your maritime business with NetSuite Fulfillment to become more agile, visible and efficient. By unlocking your full potential and profitability securely, businesses can optimally manage their distribution operations, extending their reach and increasing profitability. With intelligent cost-cutting and improved planning, GIR can help businesses embark on a seamless path to success.
NETSUITE SHIPPING SOLUTION BENEFITS FOR YOUR MARITIME BUSINESS
01
Reporting
This module will record and fetch data from the dashboard, generating dynamic, detailed reports. These reports will provide companies with powerful insights into their customers.
02
Finance and Accounting Administration
NetSuite offers a dedicated section for managing finances and accounting. By helping to track cash flow and expenditures, produce balance sheets, and tax management, businesses can significantly reduce their operational expenses.
03
Automatically Manage Inventory to Reduce Handling Costs
Having just enough inventory at the right locations to meet demand is the key to success in the maritime industry. NetSuite offers many tools and features to track inventory across sites, determine and track safety stocks, monitor reorder points, and distribution requirements planning.
04
Grow Your Operation with the Warehouse Management System
Through multi-location inventory, bin tracking, and cycle counting, NetSuite offers simple inventory management. With the use of industry-leading best practices, such as mobile RF barcode scanning, strategy definition for inventory placing and picking, task management, and returns consent, NetSuite offers you additional functionality to help optimize your warehouse.
05
Efficiently Manage Transportation, Delivery, and Storage Inbound
If you are looking to grow your shipping business, then managing and coordinating efficient transportation, receipt, and inbound inventory storage is paramount. From order and container management to critical scheduling, everything is covered under NetSuite's robust dashboard. In addition, NetSuite's user-friendly app helps automate the receiving, picking, and cycle counting processes.
06
Deliver On-time, Every Time
Whether you are a distributor, manufacturer, or retailer, you know that customers do not like to wait for deliveries. Many retailers will quickly impose fines, delay in payment, and even eliminate suppliers for subpar performance. NetSuite combats these issues and ensures a smoother, easier to track and manage workflow.