GIR's Chief Technology Officer
Talks transparency, collaboration and taking every project to the end.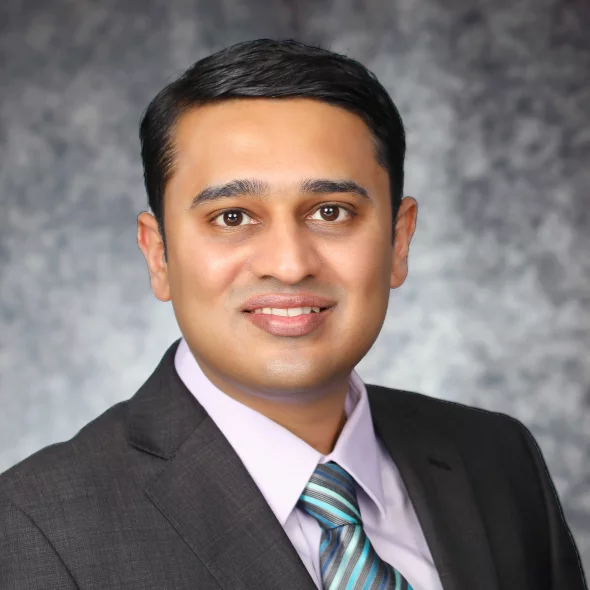 Palak Choksi, Chief Technology Officer for GIR Software, has always been driven, competitive and entrepreneurial. However, he didn't anticipate being a NetSuite e-commerce technology leader from a young age. "My father was a successful stockbroker in India," he says. "I watched him provide all of his clients with exceptional service day and night, and I was inspired."
While pursuing his undergraduate degree in mathematics and computer science, and his master's in computer applications, Palak discovered he was equally passionate about technology and business development. "Technology is the enabler for every single B2C and B2B business because everyone in the world today wants what they want in real-time, and only technology can make that happen," says Palak. "At GIR, I'm involved in both things that I love — growing GIR's business and applying innovative technology solutions that help our clients to grow their e-commerce businesses."
Prior to joining GIR, Palak worked at a small software company in India. He moved to the United States in 2008. He worked for the multinational companies pursuing different tech leadership positions. He was then recruited by Marshall Lerner, CEO of GIR, to build a top-tier technology team. He now leads a team of ten who live, eat and breathe NetSuite, SuiteCommerce and SuiteCommerce Advanced.
Palak is particularly drawn to NetSuite, SuiteCommerce and SuiteCommerce Advanced because these leading cloud-based e-commerce platforms enable organizations to meet operational and revenue goals. Palak says, "Whether you're concerned about inventory and order management, supply chain, customer service, user experience, or the end-to-end online shopping experience, SuiteCommerce and SuiteCommerce Advanced are the answer."
While leading GIR's technology team, Palak is most proud of how his team works together to provide tailored NetSuite solutions to solve business challenges of any size. The team is fully committed to ongoing, transparent and honest communication with each other and with clients. They meet every morning to discuss and evaluate clients' looming challenges and even come up with hypothetical customer obstacles. Then it's off to the races identifying SuiteCommerce Advanced solutions for solving them while empowering the customer to focus on innovation.
Strategizing from a thirty-thousand-foot view and brainstorming an e-commerce solution to address business problems with the team is Palak's favorite part of the job. Recently, the team customized the search mechanism for a customer's e-commerce solution using SuiteCommerce Advanced, and they immediately achieved a 7% increase in sales. When the results don't come right away, Palak is not deterred. "I don't shy away from failure because it's part of innovation," says Palak. "You identify all of the problems, brainstorm possible solutions, put technology in place to solve the problems, and if it doesn't work, start again. This is what we do with all of our clients —and we involve them and are transparent with them every step of the way."
When Palak isn't working or following technology and business leaders to learn from them, you can find him playing tennis, golf or an occasional game of poker. He also enjoys exploring Houston's restaurants, and of course, savoring every moment that he can with his wife and seven-year-old son. He and his wife are actively involved in the Hindu community and give generously to the Hindu Temple's causes, global natural disaster relief funds and the local hospital.
To learn how Palak can apply his expertise to help your e-commerce business reach new heights, click here to connect with him on LinkedIn or contact GIR's technology team.